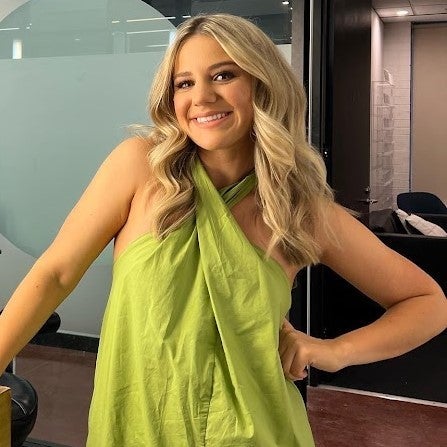 Have You Met Lily?
We headed up north for some sunshine and sat down to chat with Brisbane Sales Executive, Lily Ovenden. Lily gave us a tour of the Brisbane office, including a visit to their famed Ten Beans canteen to sample their world famous scones.
What is your role and what does it entail?
I am a Sales Executive up in Brissy. I work closely with my Group Sales Manager and Co-ordinator to ensure the smooth day-to-day management of our portfolio of clients with our Agency patch. Some of the key clients in my patch include Isuzu UTE and Subway.
What do you love most about working at Paramount?
The people! I wake up genuinely excited to come into work and see my team. Paramount is full of people who inspire and motivate me each day. I also love that each day is different. You can come in with an expectation of how your day will go but could end up completely opposite. Keeps you on your toes!
What are the challenges in your role?
One of the main challenges I face personally is being a perfectionist and not letting that get to me. As your workload is dependent on clients, your day could end up completely different to what you had planned. If you know any Virgos, you'll know we struggle to let go of control, so I've learnt over the years how important it is to be agile and open to change.
What's the best piece of advice someone's ever given you?
I've received so much over the years from numerous people. A few reminders I like to keep in the back of my mind are:
"Relationships are key" – Every job I've ever had has been a result of having strong relationships with those around me. It's so important to build and foster solid professional relationships throughout life.
"Emails are either good or bad" – It can be tricky to get the right tone across in emails, try not to take it too much to heart if it comes across differently than expected.
"Work is what you make it" – This one is essentially a reminder that you get out what you put in.
Who is the Lily Ovenden outside of work? What do you love to do on weekends?
I love AFL and the Brisbane Lions have my heart. I head to most home games to cheer them on. When I'm not at the footy you'll catch me hanging out with friends, going to vintage markets or trips to the beach.
Finally, what's your favourite show to watch on 10 or P+?
There are so many to choose from, but I have to say Survivor! I've always wanted to go on the show, but I know in my heart I'd only last two days on plain rice.