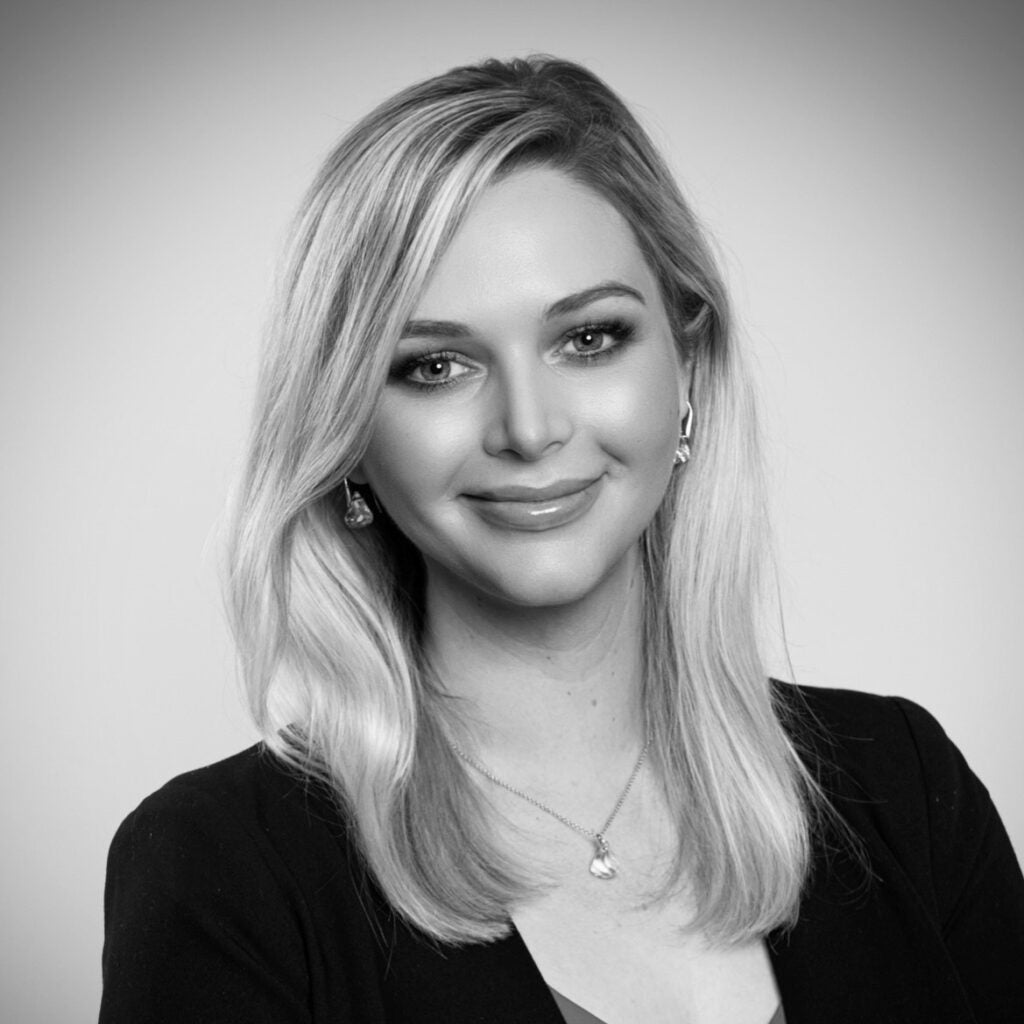 Olivia Ryan. By title, she's the Assistant to National, Digital & Sydney Sales Directors. In the day-to-day grind of the workplace, Liv is a delightful ray of sunshine who is constantly helping others and doing so with a great big smile on her face.
We sat down with Liv over a passionfruit mojito to talk all things sales, doggos and her hidden talent as a brilliant photographer!
What do you love about your job?
Every day is different, I love problem solving and my job can constantly throw me obscure situations and obstacles that need to be resolved. I also love being the 'go-to person' across the sales floor – I am always lending a hand to help and assist others from my team as well as my peers across the organisation. Being recognised and acknowledged for my efforts goes a long way and is motivating as to why I love my job.
Where would we find you on the weekends?
Rain, hail or shine you will find me on the weekends walking along the Cronulla Esplanade or at Greenhills dog beach with my whippet, Wesley.
Do you have a unique hobby or hidden talent?
Being an ex-photographer and having my own business for seven years, my unique hobby now would be knowing the best editing/air brushing phone apps to edit your photos and doing touch ups on portraits. I'm talking the real deal; you know where I am if you want to contact me about this, haha! I have been known for and have been told before that a few of my hidden talents are finding people's doppelgängers and can be a funny mimic/impersonator of individuals.
What energises you when you're at work?
Being surrounded by positive and inspiring colleagues who are driven and love their jobs, they all have a great can-do attitude which really energises the workplace and really uplifts the culture and environment.
Share the best piece of advice anyone has ever given you.
"We are not saving lives" – One of my previous employers, I worked in the creative team at an entertainment company. One day I was overwhelmed with my deadlines and my boss pulled me aside and said you need to take a deep breath and realise we are not saving lives. This was probably the best piece of advice anyone has ever given me, and I have carried it along with me in my career because it speaks for itself – unless you are a doctor, we aren't saving lives! You will get to it when you get to it, the job will get done and in a timely manner, patience is a virtue.